Philadelphia's Trusted Choice for Residential Contracting Services
In a city as historic and diverse as Philadelphia, the need for residential contracting services that understand both the city's past and the dreams of its residents is paramount. The Renaissance Company, firmly rooted in Philadelphia's ethos, offers unmatched craftsmanship that pays homage to the city's rich architectural lineage.
From a residential property in Gladwyne that beckons a touch of modernity to a vintage home in Haverford seeking restoration, The Renaissance Company has continuously been the top choice for homeowners. And if you're in Merion Station, the charm of its residences can be retained or renewed with our meticulous contracting services.
Quality Craftsmanship Across Key Areas
With over 35 years of construction experience, The Renaissance Company stands as a testament to dedication, quality, and professionalism. Serving Philadelphia, The Main Line, and even as far as Marlton, NJ, our coverage is vast, but our commitment to quality remains consistent.
Tailored to Your Needs
Every home has a story, and every homeowner has a vision. Recognizing this, we tailor our schedules to meet individual project requirements. Our efficient workflow ensures that your project is completed on time, every time, without compromising quality.
A Legacy Built on Excellence
At the heart of The Renaissance Company is Willie Bady. His early beginnings in West Philadelphia laid the foundation for a lifelong passion for carpentry. A city-wide victory in Carpentry Technology during high school, followed by a successful cabinet-making stint at Amtrak's renowned cabinet shop, underlines his unwavering commitment to craftsmanship. His experience, spanning from being the founder of WB Drywall Inc. to serving as a Traveling Superintendent, has enriched our company's approach to residential contracting. Willie's journey, marked by resilience and excellence, influences every project The Renaissance Company undertakes.
Distinct Projects, One Consistent Standard
Be it upscale home renovations, development, or construction management, our team approaches every project with the same vigor. With many certifications, including Temple Construction Management Certification and OSHA Certification, we ensure that our work not only meets but exceeds industry standards.
A Commitment Beyond Construction
While many companies may claim to prioritize customer satisfaction, at The Renaissance Company, it's ingrained in our DNA. Our track record of impeccable craftsmanship across Philadelphia and the Main Line speaks for itself, but it's our unwavering commitment to our clients that truly sets us apart.
Our Process
Starting with an in-depth consultation, we make it our mission to understand your vision, needs, and aspirations. Every brick laid and every beam installed is in line with what you have envisioned for your home.
Emphasis on Communication
In places like Gladwyne, Haverford, and Merion Station, where residential contracting demands are high, seamless communication becomes the cornerstone of a successful project. Our team ensures you're kept in the loop at every stage, ensuring transparency and mutual understanding.
Sustainability at the Forefront
Philadelphia's rich history deserves preservation, and so does our environment. We're committed to using sustainable materials and eco-friendly practices, ensuring that while we build or renovate homes, we're also thinking about our planet's future.
Aftercare Like No Other
Once our job is done, our commitment to you isn't. We offer a robust aftercare service, promptly addressing any post-completion concerns. After all, your peace of mind is our utmost priority.
Why Choose The Renaissance Company As Your Trusted Residential General Contractor in Philadelphia?
Choosing a contractor is more than just finding someone to swing a hammer. It's about trust, shared vision, and a commitment to excellence. Through its vast experience and dedicated leadership, the Renaissance Company guarantees a residential contracting experience that stands head and shoulders above the rest. For homes that reflect your vision and a process that respects your time, there's no better partner than us.
Our Preferred Partners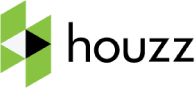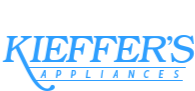 This site uses cookies to provide you with the best user experience possible. By using our website, you will be providing your consent to our use of cookies as laid out in our Privacy Policy.