The One-Stop Shop For Comprehensive Commercial Contracting Services
Welcome to our premier commercial building contracting services in Philadelphia! At The Renaissance Company, we are dedicated to transforming your commercial space into an efficient, comfortable, and visually stunning environment. To seek commercial building services, you can count on us!
With a legacy of excellence spanning decades, our services are tailored to meet the unique needs of businesses in the dynamic urban landscape of Philadelphia.
From design conceptualization to project completion, we take pride in our contributions to the city's architectural and functional landscape.
Why Choose Us?
At The Renaissance Company, we offer building construction services that make a difference. Whether you need assistance with building construction services or other aspects, you should ask a professional to help.
Rely On Us For Offering Commercial Building Services In Philadelphia
At The Renaissance Company, we offer a series of services that help us focus on the series of options. Explore the following options:
- Design and Planning
A strong foundation paves the way for a successful project. Our experienced architects and designers work closely with you to create a design that aligns with your vision and business objectives. We take inspiration from the latest trends while incorporating your brand identity, ensuring a space that resonates with your clientele and employees.
- Renovation and Remodeling
Our expertise goes beyond new construction. We excel in breathing new life into existing commercial spaces. Whether modernizing outdated structures or reconfiguring layouts, we infuse creativity and functionality into every nook and corner. The result? A revitalized area that optimizes your operations and leaves a lasting impression. To seek commercial building services in Philadelphia, you should contact our team of skilled professionals!
- Sustainable Solutions
Embrace eco-friendly practices without compromising on aesthetics or functionality. Our commitment to sustainability drives us to integrate energy-efficient systems, materials, and designs. With a keen eye on reducing your carbon footprint, we create spaces that contribute to a greener Philadelphia while helping you save on operational costs.
- Interior Excellence
The interiors of a commercial space speak volumes about your brand. Our interior design experts craft spaces that narrate your story, enhancing employee productivity and customer engagement. From ergonomic furniture selection to captivating color schemes, we ensure that your interiors exude a perfect blend of style and substance.
- Technological Integration
Stay ahead in the digital age with intelligent building solutions. Our tech-savvy team integrates cutting-edge technologies that enhance security, connectivity, and operational efficiency. From state-of-the-art access control systems to intuitive automation, we transform your commercial space into an innovation hub.
What Sets Us Apart?
Our local expertise with global vision helps us focus on diverse options or alternatives. Being rooted in Philadelphia, we understand the pulse of the city and its architectural heritage. Our projects reflect this understanding while incorporating international design trends, resulting in uniquely dynamic and timeless spaces.<.p>
Transparency is our cornerstone. We believe in clear communication, regular updates, and complete visibility into project costs and timelines. No surprises, just a collaborative journey toward your dream commercial space.
At The Renaissance Company, your aspirations are our driving force. We listen attentively to your needs, concerns, and goals, tailoring our services to create a space that aligns perfectly with your vision. Your satisfaction is our ultimate reward.
Skilled and Passionate Team
Behind every successful project is a team of dedicated professionals. Our architects, designers, engineers, and artisans are passionate about their work, ensuring every project is executed flawlessly. Their expertise turns dreams into reality.
With a track record of transforming commercial landscapes, our legacy is built on trust and excellence. We take pride in participating in Philadelphia's architectural evolution and look forward to contributing to its future.
Experience the Transformation With The Renaissance Company
As you explore our commercial building contracting services in Philadelphia, we invite you to witness the magic of transformation firsthand.
The Renaissance Company is your partner in crafting a commercial space that reflects your aspirations.
Contact Us!
Contact us today to embark on a journey toward a more efficient, comfortable, and awe-inspiring business environment. Your success story begins with us.
Our Preferred Partners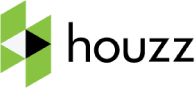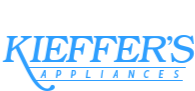 This site uses cookies to provide you with the best user experience possible. By using our website, you will be providing your consent to our use of cookies as laid out in our Privacy Policy.