Revamp Your Kitchen with Expert Kitchen Contractors in Philadelphia
Are you seeking a fresh, modern space that reflects your style and needs? Look no further! At The Renovation Company, we specialize in transforming kitchens into stunning and functional areas you'll love spending time in. Our kitchen renovation services are tailored to meet your unique requirements, and we take pride in being one of the best kitchen contractors in Philadelphia.
Let's explore how our expertise can bring your dream kitchen to life!
Why Choose Us?
When renovating your kitchen, you want a team that understands your vision and can execute it flawlessly. The Renovation Company has a proven track record of delivering exceptional results, backed by years of experience and a team of skilled professionals. Our journey begins with a personalized design consultation where we listen to your ideas, preferences, and requirements.
Whether you're looking for a sleek, modern kitchen or a cozy, traditional space, our experts collaborate to create a design that reflects your style and maximizes functionality. To seek kitchen renovation in Philadelphia, reach out to us! A successful renovation requires meticulous planning.
We create detailed plans covering every kitchen remodel aspect, from layout and color schemes to appliance selection and storage solutions. We aim to optimize the space for efficiency while creating a visually appealing environment.
What Sets Us Apart?
At The Renovation Company, we take pride in our craftsmanship. Our team comprises skilled professionals well-versed in the latest trends and techniques. From cabinetry and countertops to flooring and lighting, we ensure that every element is meticulously installed and finished perfectly.
The foundation of a durable and visually appealing kitchen is high-quality materials. We source the finest materials that enhance aesthetics and ensure longevity. Our partnerships with leading suppliers allow us to offer various options to suit different budgets.
Communication is key throughout the renovation process. We keep you informed at every stage, providing updates on the progress and addressing any questions or concerns you may have. Our transparent approach ensures that you are always in the loop.
Rely On Us To Offer Top-Notch Kitchen Remodeling In Philadelphia
We understand that a kitchen renovation can disrupt your daily routine. Our team is committed to completing projects on time without compromising on quality. We work while maintaining the highest standards, ensuring you can enjoy your revamped kitchen sooner.
From concept to completion, The Renovation Company offers end-to-end solutions for your kitchen remodel. Our services encompass design, demolition, construction, installation, and finishing touches. You can rely on us to handle every aspect of the renovation process.
The smiles on our clients' faces are our most significant achievements. We prioritize your satisfaction and go above and beyond to exceed your expectations. Our dedication to delivering outstanding results has earned us a reputation as a trusted kitchen remodeling contractor in Philadelphia.
Our Service Offerings
At The Renovation Company, we offer a comprehensive range of services to cater to all your kitchen renovation needs:
- Kitchen Design and Planning
Our expert designers work closely with you to create a customized kitchen design that suits your lifestyle and preferences. We consider layout, functionality, and aesthetics to ensure a seamless and practical design.
- Cabinetry and Countertop Installation
Choose from a wide selection of high-quality cabinets and countertops to elevate the look and functionality of your kitchen. Our skilled artisans handle precise installations for a polished finish.
- Flooring and Lighting Solutions
Enhance the ambiance of your kitchen with carefully chosen flooring materials and lighting fixtures. We offer various options to match your design concept and provide adequate illumination.
- Appliance Selection and Installation
Upgrade your kitchen with state-of-the-art appliances that make cooking and entertaining a breeze. Our experts help you select the right instruments and ensure their seamless integration into your design.
- Backsplash and Finishing Touches
Add personality and style to your kitchen with stunning backsplash options. Our attention to detail extends to the finishing touches, ensuring every element complements the overall design.
Experience the Transformation
Imagine a kitchen perfectly aligning with your lifestyle and design preferences. The Renovation Company can make that dream a reality. Our team of experts is equipped to handle renovations of all sizes and complexities, ensuring that your vision comes to life in every detail.
Ready to Get Started? Contact Us!
Embarking on a kitchen renovation journey with The Renovation Company means partnering with a team passionate about bringing your ideas to life. Your dream kitchen is just a phone call away!
Contact us at therencompany.com to schedule your personalized design consultation. Let's work together to create a kitchen you'll cherish for years.
Our Preferred Partners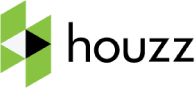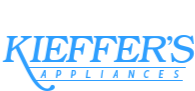 This site uses cookies to provide you with the best user experience possible. By using our website, you will be providing your consent to our use of cookies as laid out in our Privacy Policy.